The first step to starting any entrepreneurial journey often lies in shifting from our daily humdrum, into an entrepreneurial mindset.   
We know it should be easy…right?  That our brain will automatically snap from the fuzziness of our current state of mind to being as clear as a bell.  We can find our focus and organize ourselves through to-do lists a mile high … and no-one disturbs us as we overcome all our objectives.
Hmmmm  …. maybe someone's reality is like this, but mine definitely isn't!   
I feel there is an ocean of advice out there from the thought leaders, the influencers, and the marketing gurus!   They all love to talk about the benefits of starting a work from anywhere business, and becoming an entrepreneur ….   
when you have TIME

when you have MONEY

when you have RESOURCES! 
However, what happens to your entrepreneurial mindset when you are starting from zero?
Let's face it; THIS is most of us! 
When you're still grinding away in the commute and the hustle and bustle of your 9-5, or you're at home juggling the house and kids.
Finding time and resources to build your business isn't easy or straightforward.   
A few years ago I had to reduce my work hours due to illness and family concerns, I had to figure out ways to build up my home business. FAST! On top of that, I had suddenly had the pressure of becoming a sole parent and sole income earner… with zero spare time, zero energy, and zero resources!
So, I wanted to give you a few tips that I've learned along the way to developing a successful entrepreneurial mindset.
1. Find Your Inspiration
In work as in life, we need to FEED our mind, our heart, and our soul with resources we find inspirational.  If you're wondering what I mean by resources, it can be books, magazines, videos, music, podcasts, social media, and online courses. Not to mention all those nuggets from the wonderful and often overwhelming world of the internet. 
There is something for everyone so use these entrepreneurial resources to inspire you and get your creative juices flowing.  It will give you some ideas about what options you might like to pursue for your new business.
If you're not sure of where to begin, have a look our Gift of the Month for inspiration:
Free Report: 107 Supercharged Easy To Start Online Business Ideas
Some of my favourite types of resources include online courses and podcasts, which you can go through at your own speed.  The advantage is you can often download the content to your preferred phone or computer, and watch the videos, read or listen at your leisure, even if you have a pocket of 5-10 minutes handy. 
Remember, you can always stop when you need to and pick up later where you left off.   
2. Change The "I'm Stuck In A Rut" Mindset!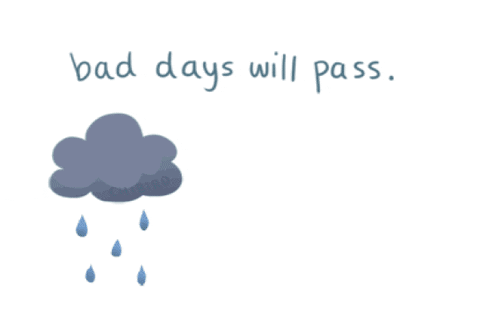 There is no getting around it, sometimes life can just get you down!  It's time to start the glass-half-full way of thinking, and ask yourself…
How can my current circumstances help me get to where I want to go? 
If you're not quite ready to jump in with both feet to the entrepreneurial lifestyle, try thinking of your 9-5 as an investment in your future business. 
Perhaps it's actually fuelling your future dreams, rather than setting you back.  Maybe it's providing the 'seed' funds or experience you need to start your business. 
What if you're home-bound due to family commitments, illness or you're simply looking for work. It's time to take your current circumstances as an opportunity to find out what it is you would really love to do, and start planning ahead.
3.  Take the Pressure Off Your To-Do List
It's so easy to feel that there just aren't enough hours in the day!  You have a job, a family and dozens of commitments … BUT you want to find time to work on your business as well.  Sure, it's great to have a long stretch of time to work on building your business, but it's not always viable. 
Small pockets of time, even 10-15 minutes can be super productive. 
Make a list of your regular activities and tasks, and next to them write the amount of time you think you might take.  If they are large tasks, maybe you can break them up.    If you don't get it done in the allotted time, it's ok.  Just write a note on how long it took you to complete, so you can better estimate in the future.  Keep working towards that goal.
Often our greatest hindrance is actually the pressure that we place on ourselves. 
Let say, you have 2 hours of free time where you finally get to work on your business.  You have organized a list of tasks to get through, but you get waylaid or run out of time…and nothing gets finished. 
We feel like we need to make the time count.  
If things don't go to plan it's easy to feel like a failure, as you've just wasted precious time, and you're unable to get ahead in your business. You feel overwhelmed, and then you start feeling stuck …it's almost like a paralysis spiral where you start to feel you can't move forward with anything.  Sound familiar?
I want to tell you a secret:  We ALL feel fear, doubt, and uncertainty.  It's what makes us human.  So, when you start to feel bad about not getting enough done or wasting time, it could be time to give yourself a break!  
Keep an eye out soon as we'll be deep diving into all things productivity.  We have some great tips to help you manage your day. We want to make it easy for you to optimize the time you have available, and focus on what you really love doing.
4. Find Your Tribe
So many of us start to build a business and get stuck and stop before we even get started. 
Maybe you get flooded with information overload and can't move forward.  Perhaps you encounter a problem and don't have the support network to guide you, or access to the expertise needed to find a solution. 
Have you ever felt hindered by those inner voices we have in all of us? 
You know the ones!  They tell us we don't know enough, we aren't good enough, we can't do it! It's something we all go through, and it's something we don't discuss enough.  
When times get tough, we need a support network to break through the overwhelm. 
Our friends and family can be an amazing shoulder to lean on.  But, sometimes in business, we need like-minded colleagues that are going through the same thing, to help us see the way forward. 
This is why we've started the Fresh Start Hub Facebook group, where entrepreneurs find both support and assistance on their entrepreneurial journey.  You are welcome to join and you can sign up HERE.
5. Nurture The 'Fun' Side of Business!
It's amazing how many entrepreneurs get burnt out early. 
I don't want this to happen to you! 
Often, we only have a few hours spare each day or maybe even each week, so we try and pack everything we need to do in that timeframe. 
We forget to balance it out with the fun side of things, the activities that light us up inside. It's so important to dedicate time to the things you LOVE doing in your business, that provides you with inspiration and joy.  
Now, this might mean that you spend the time on designing your website or writing a blog post on a topic you're passionate about, or maybe chatting to other entrepreneurs in a support group.
Don't underestimate how valuable nurturing the fun side of your business can be on your mindset and how key it is to your business success.     
Please be sure to let us know if you have any suggestions or questions along the way!  We would love to hear from you!